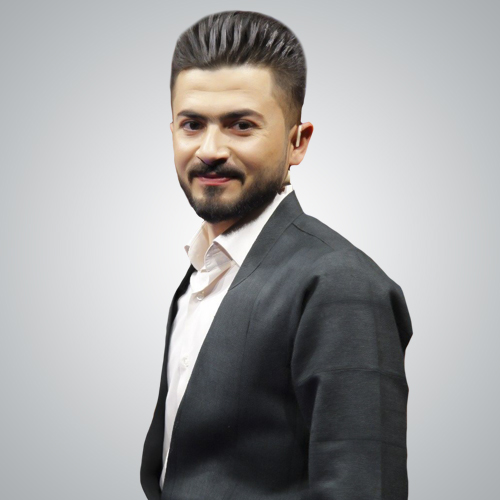 Ashty Azeez Abdullah
In October 1st 1994, I was born in Nawros District in Hawler.
I left school when I was at grade 11 due to business. Now I returned to accomplish my study, hoping to be academism in my job and be able to perform my duty in a better way. My career start point in media was in 2011 in Qala u Minara Team, and my first artistic activity was with that team in coordination and support of Mr. Najmaddin Babakr. That first activity was through my participation in "An Evening with Hairan & Khoriat" which was held in School Activity Hall. After that I continued paying lots of attention to my artistic career and participated in various programs in some local TV channels until 2016 when I participated in Kurd Idol where talent Kurds from all four parts of Kurdistan and also those who live abroad participated in that completion through which more than 1250 participators take part in it and I gained 6th place. After Kurd Idol I continued in art field and performed a number of artistic activities in concerts and National Celebrations. Currently I am in charge of some personal art works, and at the same time I work as a presenter in Kurdmax TV which I consider it as platform of artists because this channel respevts art and artists highly.